Family friendly

Hiking paths

World's strongest maelstrom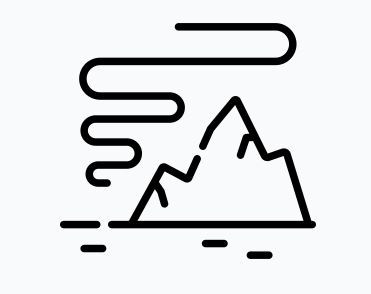 Northern lights

Fishing
Saltstraumen Camping is located a stone's throw from the bridge across Saltstraumen's wild water masses, the world's strongest maelstrom. Surrounded by snow-capped mountains, nature experiences are on your doorstep whether you prefer the midnight sun during the summer or the northern lights dancing across the sky during the winter.
The area is extremely popular for fishing - both from land and from a boat, diving, kayaking, boat trips, snorkeling and other water sports due to the place's unique location. For keen fishers, the site also boasts its own fish processing and freezing room, and divers can check in at the diving cabin. We can also arrange boat hire, just stop by the reception!
Here you can pick and choose from a range of activities in the wet element, but if you prefer a slightly drier holiday, there is still plenty to do.
From the campsite there is varied walking terrain, and part of the paths along the maelstrom are accessible for wheelchairs. Proximity to mountain areas with many attractive summit hikes, both summer and winter. The Helgeland coast is also a well-known national tourist route that can tempt you with lovely detours and a good selection of local produce. City life in Bodø is only 40 minutes away with shops, cafes and restaurants, a rich concert scene, Nordlandsbadet and the Norwegian Aviation Museum. There is a bus from Saltstraumen Camping to Bodø several times a day.
Cabins & apartments: 23
Explore our range of accommodation
Site map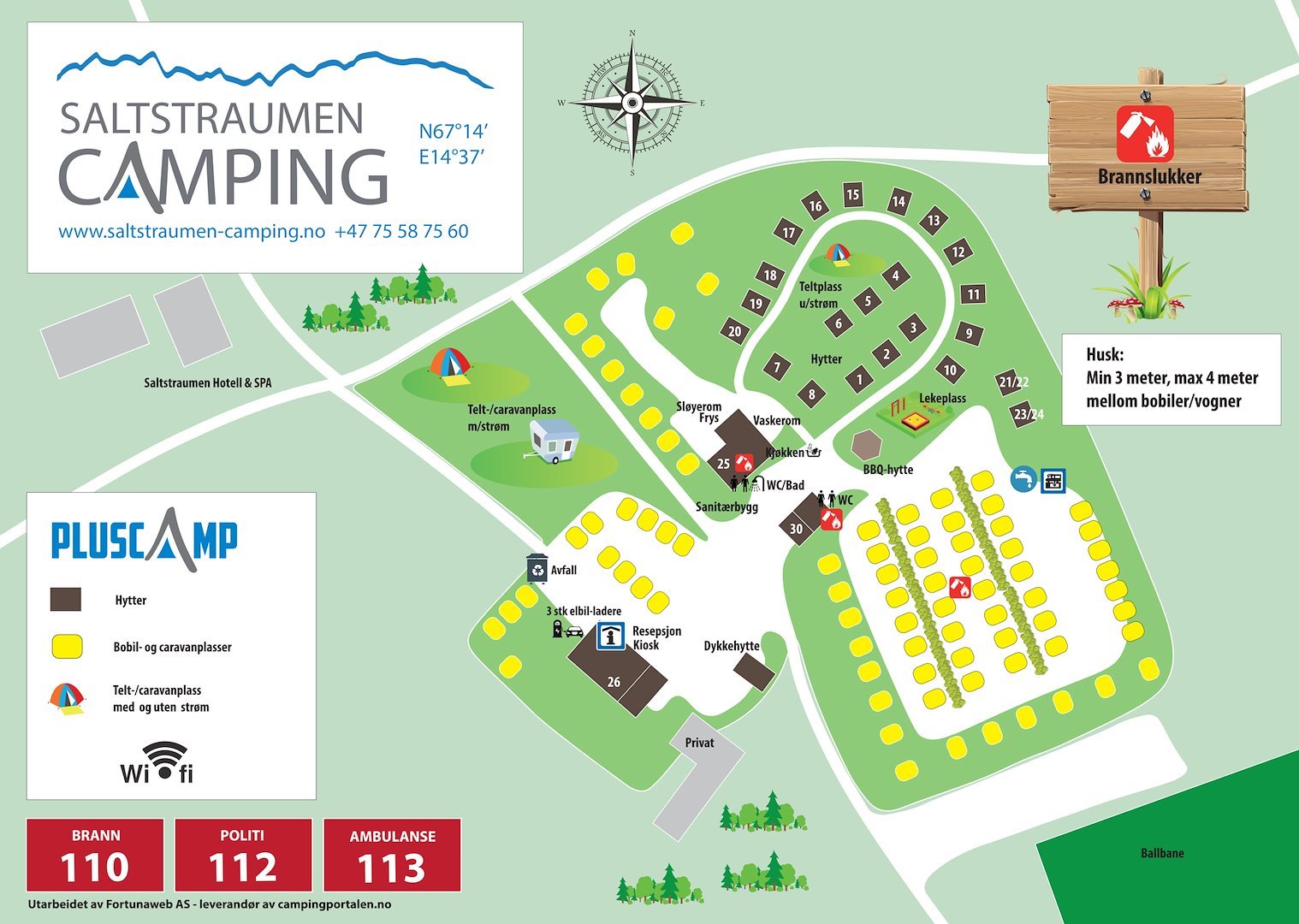 Snorkeling
Playground
Fishing
Hiking paths
Access to water/sewage
Dogs welcome
Processing & freezing room
Diving
Free Wi-Fi
Vacation
Kiosk
Electric car charger
Visit Saltstraumen Camping on