Mountain landscape

Hiking paths

Restaurant 

Kayak

Local produce
Welcome to the idyllic Sogn where the Sandvik family welcomes you with open arms.
Gaupnetunet is beautifully situated, surrounded by mountains and close to the Sognefjord and thus a great starting point for outdoor activities such as hiking and boat trips.
Nestled in between the majestic Jostedalen, the beautiful Lustrafjorden and the National Tourist Route Sognefjellet, you will find a pleasant oasis of calm with us.
If you want to experience the fjord landscape up close, glacier hiking, canyoning, hiking mountain peaks such as Molden or Feigumfossen, stroll along the Sognefjord, visit Urnes stave church, paddle a kayak or just stroll barefoot in the grass, we are sure that you will enjoy your stay with us.
Our nearest neighbour is Lustrabadet for those who prefer an indoor dip, and Sogn Ski Center is just a short drive away. Here you can relax in quiet surroundings, while still have everything that Western Norway has to offer in close proximity. In our restaurant we serve local specialties - feel free to ask if you can taste our own apple juice or lemonade, which is produced from apples and berries in the old orchard where you find the campsite.
Gaupnetunet is a family business, and the whole family can be found working hard on site - either behind reception, in the kitchen or chatting with guests.
Stop by reception to ask us for tips for local experiences and attractions!
Rooms & Cabins: 41
Explore our range of accommodation
Site map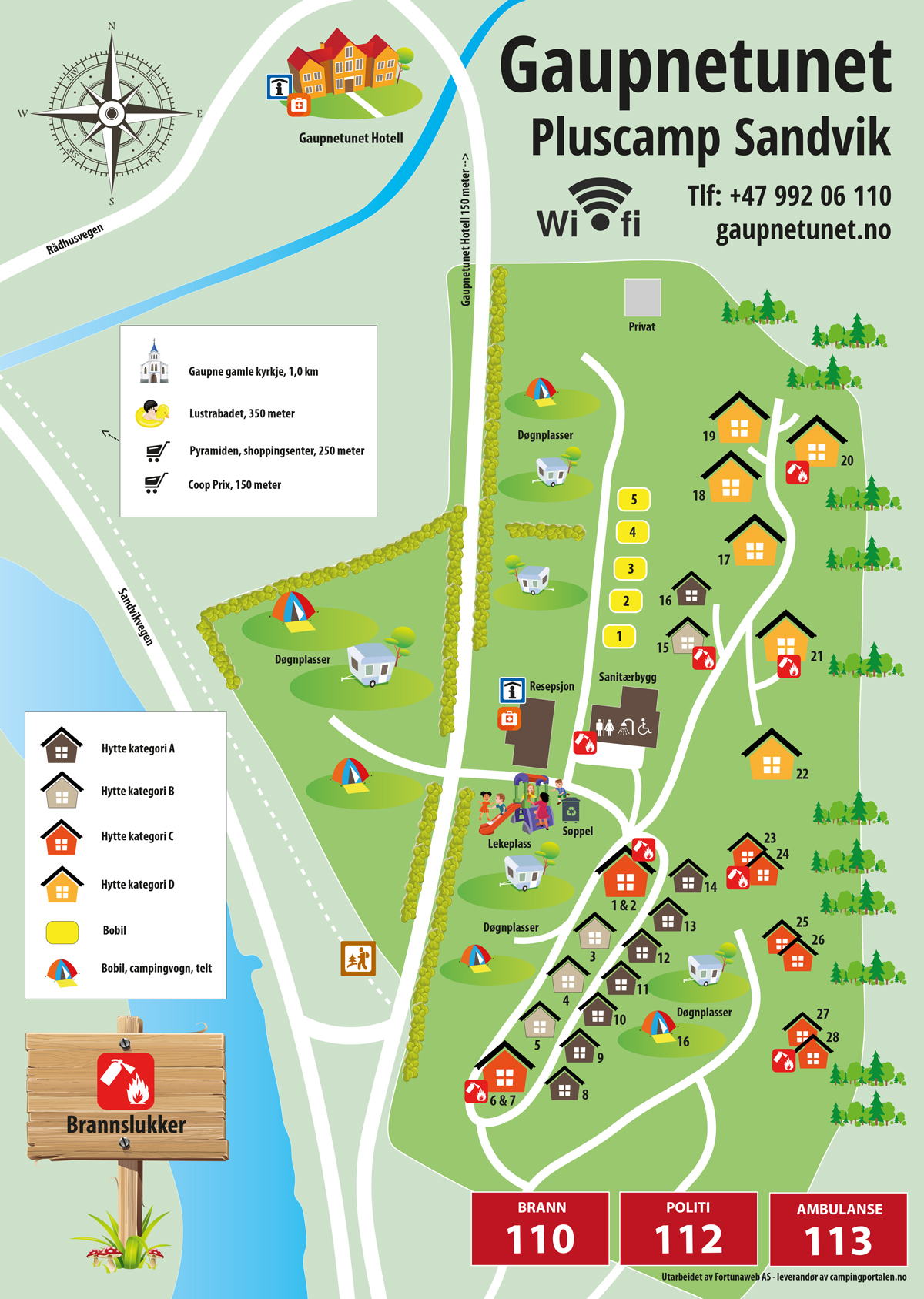 Restaurant
Bar
Breakfast buffet
Hiking paths
Allergy friendly rooms
Non smoking rooms
Electric car charger
Dogs welcomoe
Playground
Free Wi-Fi