Family friendly

Cross-country trails

Restaurant & Inn

Hiking paths

Fishing
Aurdal Fjordcamping is idyllically situated along the Aurdalsfjorden banks in Valdres, surrounded by mountains and forests.
We are open all year and constantly work on developing the site based on guest feedback. 
For the little ones, we have, among other things, an interactive playground, ball pit, trampoline, minigolf, cable car, trolley cars and a beach with water trampoline and diving tower. If you want to try your luck at fishing, this is free, and you can fish along our 1 km long shoreline. We also have boats for hire, a sauna, modern facilities, an inn, a pub, and a kiosk on the site, so there are plenty of activities to fill your days. If you want to explore the local area, it is a short distance to ski slopes and alpine resorts in the winter, and hiking paths and a golf course during the summer.
 
Cabins & Apartments: 22
Explore our range of accommodation
Site map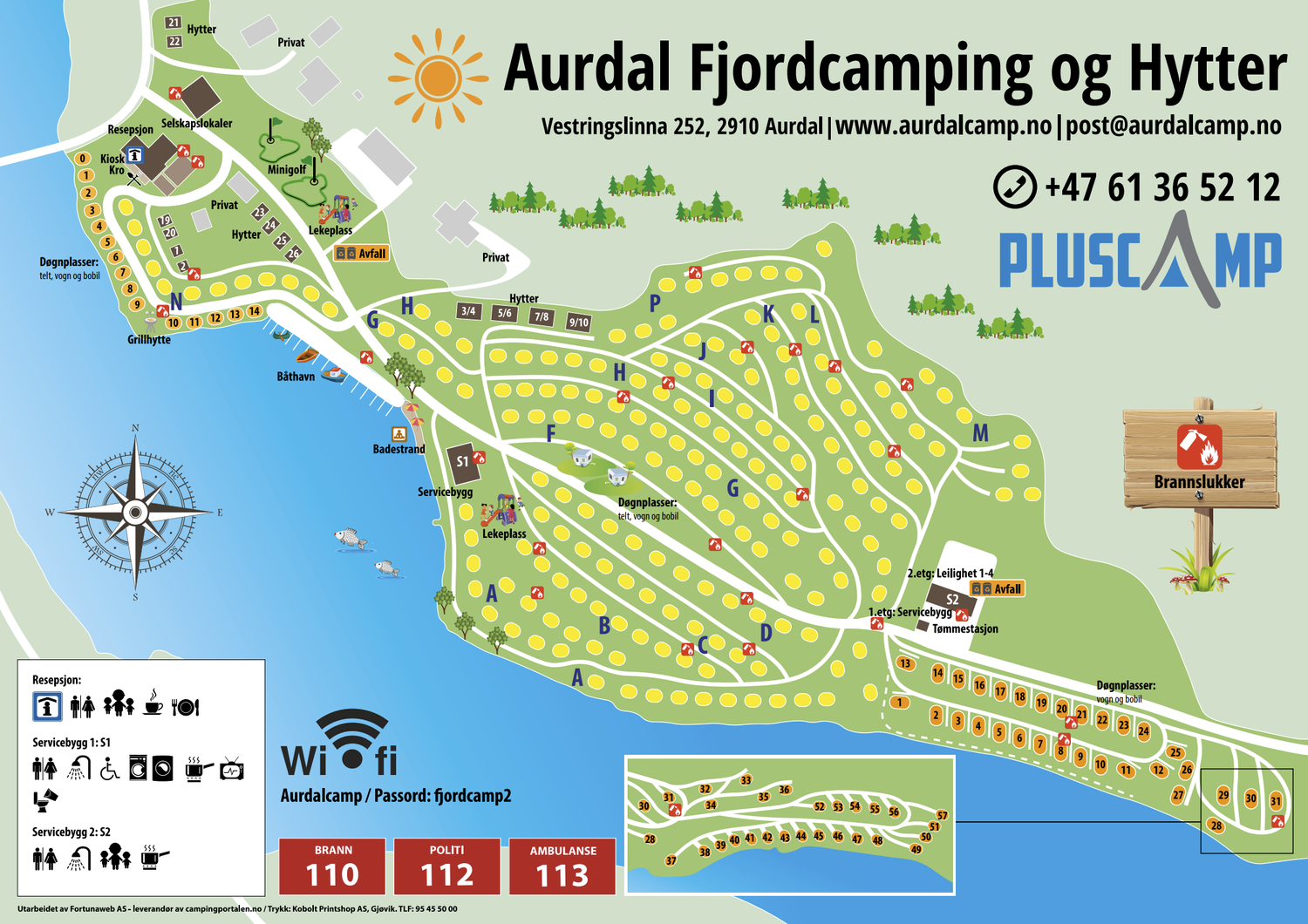 Restaurant 
Accessible rooms
Dogs welcome
Golfcourse within 3 km
Minigolf
Karaoke
Fishing
Barbecue
Playground
Hiking paths
Cycling
Sauna
Boats for hire
Free Wi-Fi
Kiosk
Café
Pub
Restaurant
Exciting experiences nearby
Visit Aurdal Fjordcamping on